. New Patient Registration Form

Open weekday, Saturday- $70 per visit for cash patient - We accept new Medicare, new Medicaid, and new commercial insurance patients. Question via text message send to 281-704-3836
We are family doctors, internal medicine doctors, cardiologist and psychiatrist. We accept Medicare, Medicaid, most commercial insurance and self-pay patients. We offer you and your family a range of expert, primary care services to address health concerns, with timely often same day appointments and two doctor offices: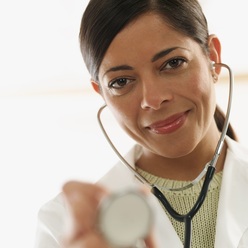 Kirby Clinic - Map
- Open Saturday -
Walk-in Welcome
8968 Kirby D
r
ive
Houston, TX 77054
281-704-3836
(Office)
Hours: Monday - Friday 9am - 7:30, Saturday 8:30-12:30.
Southwest Freeway/ Gessner - Map
8313 SW FWY STE 105
Houston, TX 77074
281-704-3836
(Office) Hours: Monday - Friday 9am - 5p
Willow Brook Mall Clinic
​13688 Breton Ridge St Suite F Houston TX 77070
Insurance Accepted:
Self pay, Aetna, Amerigroup, AARP, Ameriplan, Assurant Health, Bravo, Blue Cross Blue Shield, Cash, Care Improvement plus, CHAMPVA. CHIPS, CIGNA, Community Health Choice, Coventry, Credit card, Evercare, First Health Insurance,
Fortified Provider Network, Galaxy Health, Healthsmart, Humana, Humana Military, Medicaid, Medicare, Molina, Multi-plan, Rail Road Medicare, Secure Horizon, Texas Health Spring, Texas Plus, Tricare, United Health Care and multiple others. Call for details at either of the two locations.
Text Message : Please send question to 281-704-3836
At Houston Family Physicians you'll benefit from all the medical services you would expect from a top provider, with the appointment ease of any clinic Houston area. Our
Houston doctors
come from diverse backgrounds. Our mission is to provide top quality care to our patients.
Our one-stop approach includes comprehensive primary care services including diagnosis and treatment for diabetes, hypertension, high cholesterol, cancer screening, annual check up, well woman exam, pap smear, pre-employment exam, school physical, sport physical, heart disease, emphysema, asthma, congestive heart failure, chest pain, palpitation, irregular heart beat, obesity, skin disease, depression, bipolar, schizophrenia, psychiatric illness, Our doctor Houston area including family practice doctors, internal medicine doctors, cardiologist and psychiatrist have the expertise you need.
Family doctors
:
Dr. Khoa Don Nguyen
,
Internal medicine doctors
:
Dr. Laxman Sunde
r,
Cardiology doctor
:
Dr. Emma Cid
.
Psychiatrist doctor : Dr. Min Zhong
Text Message : Please send question to 281-704-3836
---